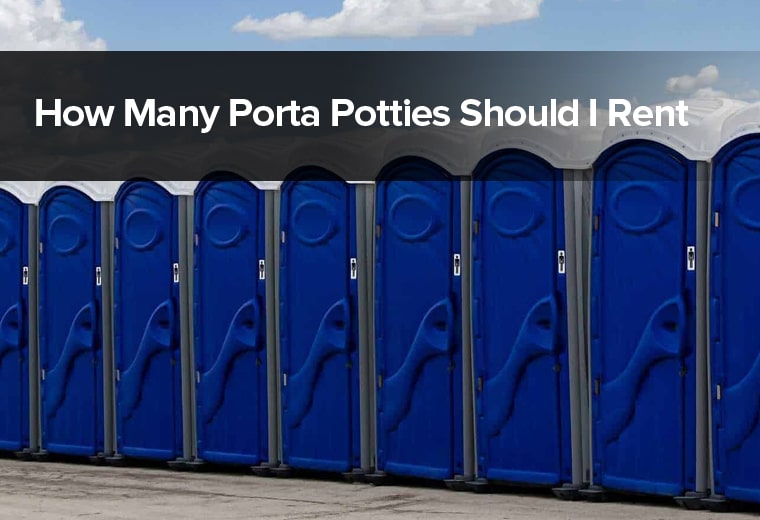 The Guide to Determine How Many Porta Potty Rentals You Need
When planning an outdoor event, many people might ask, "How many porta potties do I need?" Not enough portable restroom facilities will result in an unpleasant experience for your visitors, including poor sanitation and long lines, while renting more than you need might stretch your budget. Nobody wants to spend a significant amount of time at a party waiting in line for a bathroom.
Estimating How Many Porta Potties Per Person to Rent
The optimal number of portable toilets for your outdoor event will depend on several factors, including how many hours the event will last, the ratio of men to women, and whether you plan to serve alcoholic beverages and/or food. On average, people tend to need restrooms seven times per day. Still, this number may rise dramatically if your event happens to be a beer festival or if most of your attendees are women, who often need to use the facilities more often than men.
Another thing to consider is the territory that you will need the portable restrooms to service. A campground, for instance, might need more units than a reception area, even if the number of attendees is the same. No less important is the strategic placement of the units so that everyone will have facilities at their disposal without having to walk too far.
Don't forget to provide an adequate supply of hygiene products such as toilet paper, paper towels, soap, hand sanitizer, sanitizing wipes, and cleaning supplies.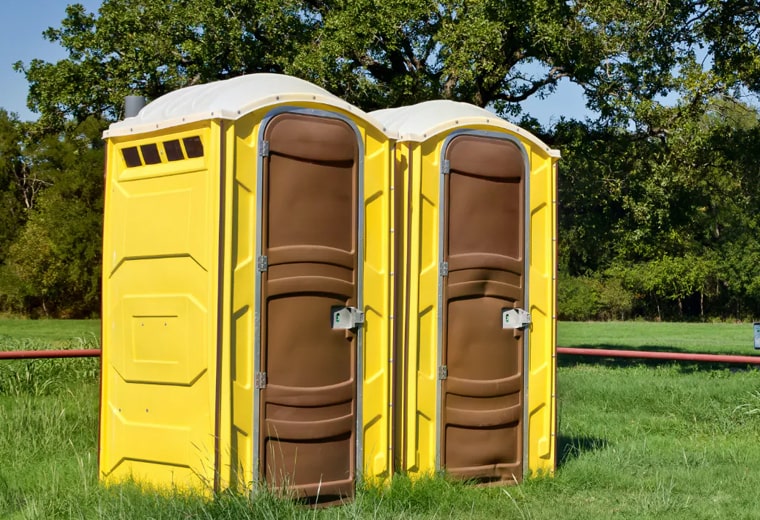 Activities Without Alcohol
You might be wondering, "But exactly how many porta potties do I need?"
While the ratio of porta potties per person is not an exact science, a good rule of thumb is one portable toilet per 50-60 people for an event that lasts up to four hours (example: 100 people = two portable restroom units). That number goes up if your event lasts longer than four hours. In the case of multi-day events, you should request a maintenance crew to empty and clean each unit at the end of each day.
Events With Alcohol
Alcohol is a diuretic, so your guests will be using the porta potties more often after consuming beverages like beer or wine. You should plan accordingly and rent more porta potty units. How many more? An estimate of 10-15% for an average event that lasts four hours should keep you covered.
How Many Handicapped Accessible Porta Potties Do I Need for an Event?
In many cases, you will need to supply wheelchair accessible portable restrooms to comply with ADA guidelines. Still, even without any legal requirements, a considerate event organizer will take the needs of all attendees into account. A handicapped compatible portable restroom is typically larger than a standard unit and includes safety features such as handrails and a flat entrance for easy wheelchair access.
For every 20 standard portable restroom units, you should have one ADA compliant facility. If you haven't planned on renting that many porta potties, you should still provide at least one unit equipped for the needs of people with disabilities. It will slightly increase your expenses, but you'll have peace of mind knowing that all your guests have access to facilities and that you comply with laws and regulations.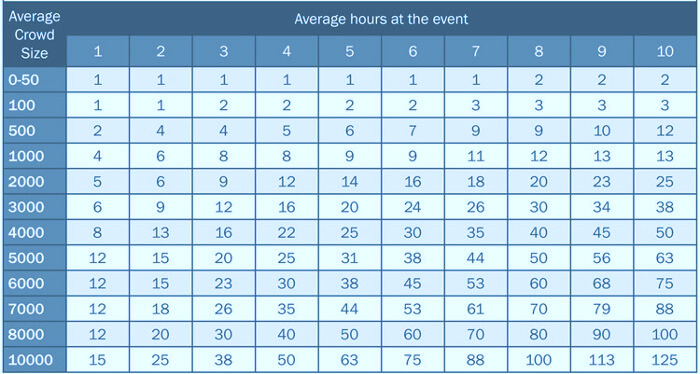 How Many Restroom Trailers Will I Need for an Event?
Restroom trailers are an upscale version of a standard portable restroom and often come with extras such as a flushing function, running water, air conditioning, and a stylish interior. They are available in many models, shapes, and sizes, from individual luxury portable facilities to gender specific communal restrooms. While more expensive than a standard unit, trailers are a favored option for higher end events such as outdoor weddings, elegant receptions, and any event where you might want to impress your guests.
As with standard porta potty units, aim for a toilet for every 50-60 guests. A double unit restroom trailer should suffice for up to 120 attendees.
Potty Parity
The term "potty parity" means that both men and women attending an event should have equal access to bathroom facilities if you separate those by gender. However, this might not be as simple as providing a 1:1 ratio. If you have a guest list, run over it to determine the ratio of women to men. Set up the number of potties to be proportionate.
Other things to keep in mind:
Women tend to use the restroom more frequently, so you might want to instruct your maintenance crew to have female designated units serviced more often.
Provide clear gender identification for each unit.
You may also want to include non gender specific bathrooms to accommodate everyone's preferences.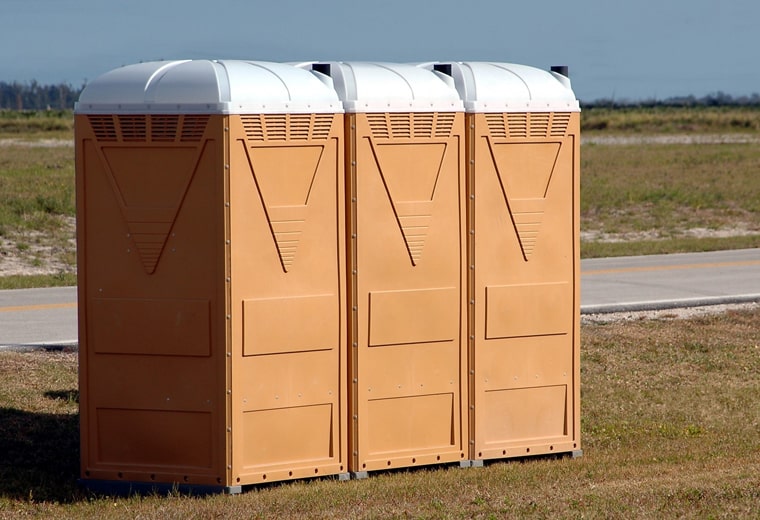 How Many Hand Washing Stations Do I Need?
After people use the porta potty, hand-washing comes next - mainly if your event includes sitting down to a meal, and especially during the COVID-19 pandemic. For optimal hygiene, choose hand-washing stations with running water - and don't forget about soap dispensers. One hand washing station should be enough for four standard toilet units. It would be best if you also had a hand sanitizer dispenser for every six units.
Another option would be renting one multi-sink hand-washing station with up to 10 sinks for every group of 25 to 40 portable restrooms.
You might not need to rent hand-washing stations separately if you opt for high-end facilities with running water and an included sink, which would enable the guests to wash their hands right inside the unit.
Why Choose Budget Porta Potty Rentals?
Are you planning a garden reception, a construction project, or any type of outdoor event? We offer all kinds of portable temporary restroom solutions, from standard portable toilets to deluxe units with a flushing option, as well as hand-washing stations and other hygiene accessories. With over 40 years of experience in the industry, we pride ourselves on our top-notch service, an excellent reputation, and affordable prices.
Don't spend too much time wondering, "How many porta potties do I need?". Please call us at (866) 428-9194, and we'll be happy to give you a free estimate about the right type and number of portable facilities for your purposes.